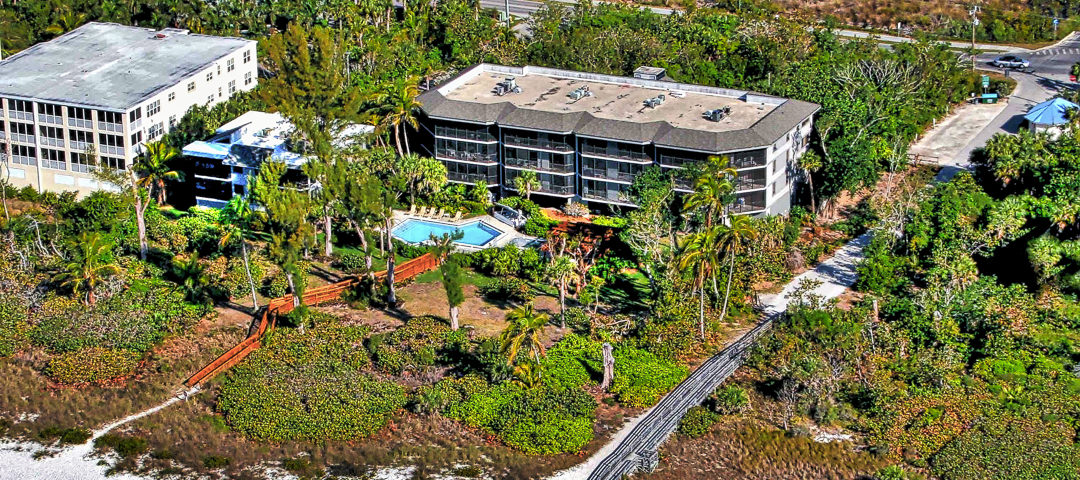 Pine Cove Of Sanibel
Pine Cove Of Sanibel Condo Information
2 Bed / 2 Bath, 1100 - 2100 sqft
Pool, jacuzzi, BBQ, elevator
Condo fees and assessments
2501 West Gulf Drive, Sanibel, 33957
Pine Cove Of Sanibel is a fairly small development with only 16 units in the community. Situated on the West-end of Sanibel Island, Pine Cove Of Sanibel is located directly on the beach and enjoys views of the Gulf of Mexico. Built in 1986, the complex offers floor plans up to 2100 square feet in size.
Pets may not be allowed at Pine Cove Of Sanibel, but we suggest checking with the association for confirmation as these rules can change over time.
Pine Cove Of Sanibel has elevators in at least some of the buildings. This is significant as many condos on our islands lack elevators and this can be an important feature to some. After enjoying all that our islands have to offer, this complex has a swimming pool for you to cool off and relax. Pine Cove Of Sanibel has a 7 day minimum rental restriction which is good if you are considering using your condo as a vacation rental.
Photos for Pine Cove Of Sanibel
Condos for Sale in Pine Cove Of Sanibel
No condos for sale in Pine Cove Of Sanibel at this time
<!–/raw–>