That's not a typo. Pricing your home just under market value can earn you a higher final sales price on your property. Most homeowner's think the opposite. They price their property just over the market value, so there is room for negotiation. While this is a logical way of thinking, lets look at how this typically plays out. 
Scenario 1: Pricing Over Market Value
A house that is worth $800k at market value, is listed at $850k to allow room for negotiation. Those who are searching for homes up to $800k, will not even see this listing in their search parameters. Therefore, you are missing the audience most likely to purchase your home!
Those who are searching for homes up to $900k will see your listing, along with the other homes whose true market value is between $850k-900k. How do you think your $800k home stacks up compared to a home whose actual market value is $100k higher? These prospective buyers will likely flip through a few photos of your property, make a mental note that the price is too high for the value, and move on.
The result? Your home might sit on the market for a season or two until the right buyer comes along, sees the potential, and offers you $775k as a starting point. Maybe you'll end up agreeing on a final sales price of $800k when it's all said and done, however long that takes.
Scenario 2: Pricing Under Market Value
Let's take the same scenario and price the home at $799k instead of $850k. Now, your property will be at the top of the page when viewing a list of homes for sale under $800k. And guess what, it will be the best looking home in that price range, since you're now competing with homes that might be overpriced with a true market value of $700k-750k.
Buyers now see your home as "a great value," and there's a chance it may receive more than one offer in a short amount of time. Especially when the market is hot and inventory is low, you will attract a number of interested buyers and agents wanting to come see your home in person as soon as possible.
I'm not making this up, take a peak at the pyramid below from NAR, which shows how the visibility of a listing changes when priced above and below market value.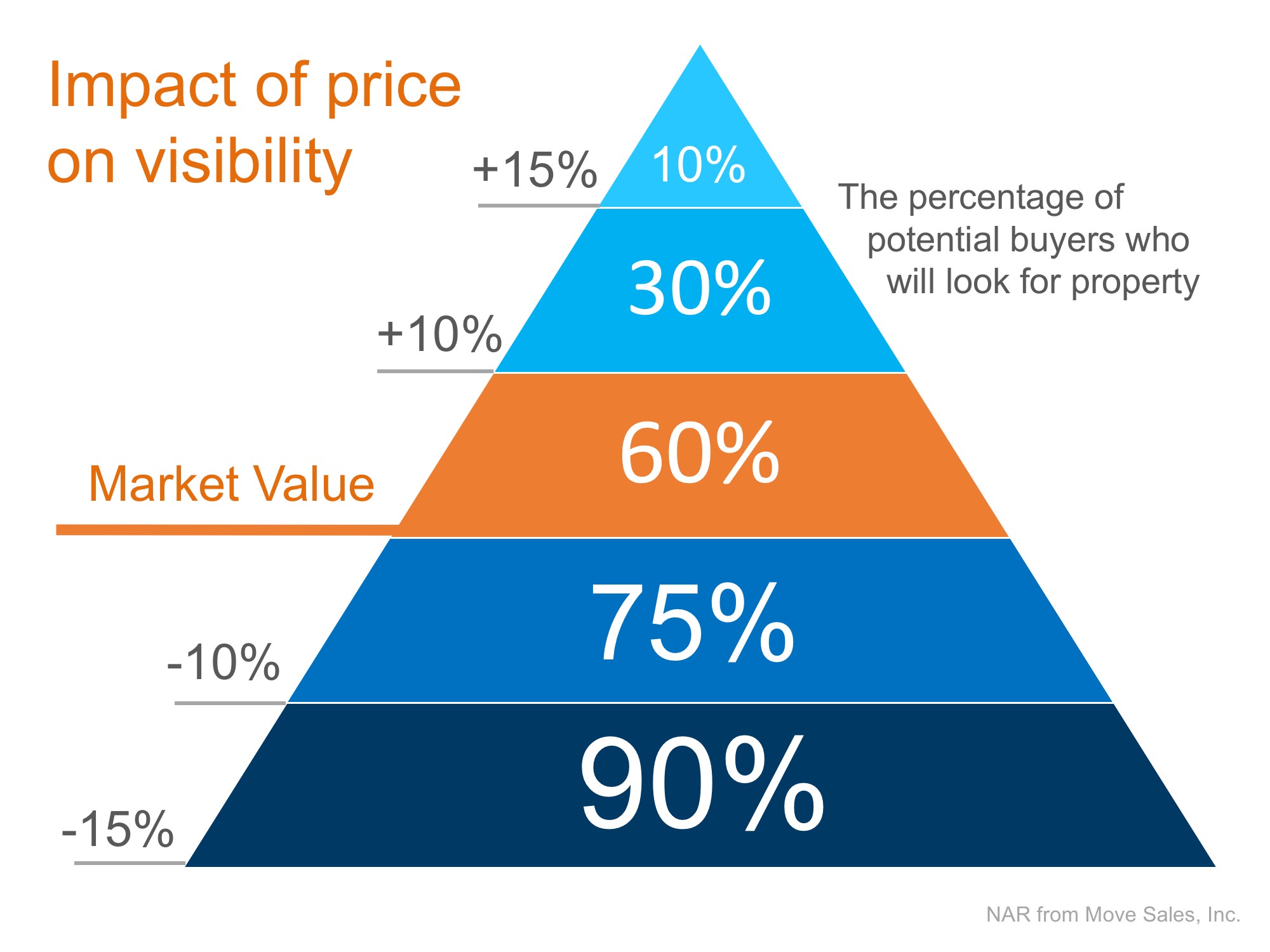 The result? Your home is of high demand, and could receive an offer in a very short amount of time. Depending on the market, you might even receive more than one offer, thus pushing your sales price ABOVE market value. But even if you only receive one offer, the demand of the property allows you to stick close to your list price of $799k, without having to negotiate down on price.
Of course, it does not work this way for every property here on the islands. But I use this example to show you a different strategy for pricing your Sanibel home. The most important key to the equation that I haven't mentioned is understanding the true market value of your home. That's where you enlist the help of an experience Realtor® who can research the recent sales data, look at your property in detail, and compare it to the current market conditions in order to assess a fair market value for your home.